The sweeping, cinematic and emotional film score is OUT NOW via The Orchard, a subsidiary of Sony Music Entertainment!
Available HERE on all platforms worldwide. Tracks composed by Henrik Åström, Nathaniel Walcott, Galen Huckins, and Randall Nickerson. Additional composers for film include Oumi Kapila.
Video visualizer of the title track The Ariel Phenomenon here.
The album dropped on the weekend of the 29th anniversary of the Ariel School event.
BOSTON: 9/14 and 9/16 – In honor of the anniversary of the Ariel School event and in celebration of Dr. John Mack, the film was screened a block from Harvard Square at the Brattle Theater in Cambridge. Both events were followed by a Q&A with director Randall Nickerson
CHICAGO: 9/20 – Q&A with director Randall Nickerson
LAS VEGAS: 9/27 – Q&A with director Randall Nickerson
MIAMI: 10/4 – Q&A with director Randall Nickerson
Visit our Screenings Page for ticket links & info.!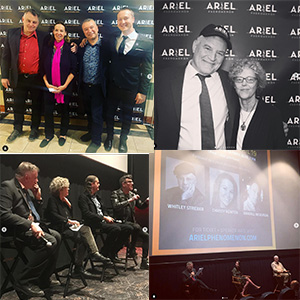 Screenings with Q&As in LA, NYC, DC, and Memphis
This year the film has been hosted at Regal LA Live (with Whitley Streiber, Chrissy Newton, and Randall Nickerson), Regal Union Square, (with Leslie Kean, Christopher Seward and Mitch Horowitz) and Regal Gallery in Washington, DC, 1 mile from the White House (with Micah Hanks, Gunter Hofer, and Dominique Callimaopulos). 
A post-screening director Q&A was held on July 18 in Memphis at Malco Theater's Studio on the Square.
Visit our Screenings Page for new upcoming events, tickets, & info.!
Did you know you can find many of our recent interviews on our Media Appearances playlist on Youtube? Director Randall Nickerson has appeared on over 30 podcasts, gathering over 550k views in total, to speak about this historic event and the film; many of the interviews (but not all) can be found on this playlist.
For interviews not on this list, and Reviews, Articles, etc. please visit our Press & Reviews page.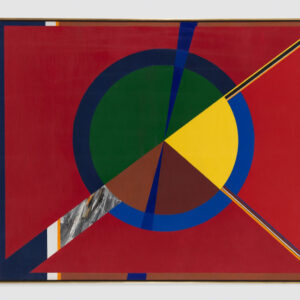 Works in Progress: Budd Hopkins Biography
We've got a few projects in progress at String Theory Films, including a biography documentary about the artist and UFO researcher Budd Hopkins.
This project was put on hold when Ariel Phenomenon was presented to Nickerson as a project, and awaits funding for completion. 
View the sampler video here and if you enjoy it, donate *here* to String Theory Films for current and future project support on the topic of UAP documentary production.
Streaming Platform Release
Film releases on iTunes, Apple TV, Google Play, You Tube, and Amazon Prime Video Direct
Now available on iTunes and Apple TV, Google Play and You Tube, and Amazon Prime Video Direct in the US & UK for $9.99 to purchase.
Always available for rent & purchase on our website, where subtitles are available in 8 languages. $7.99 rental / $8.99 purchase.
Here's a list of countries for the first release date, though Spanish-speaking countries will be added to the list very soon afterward:
Google Play / You Tube:
USA – Canada – Great Britain – Ireland – Malta – Australia – South Africa – New Zealand
iTunes:
Anguilla – Antigua and Barbuda – Argentina – Armenia – Australia – Azerbaijan – Bahamas – Belarus – Belgium – Belize – Bermuda- Bolivia – Botswana – British Virgin Islands – Brunei – Bulgaria – Cambodia – Canada – Cape Verde – Cayman Islands – Chile – Columbia – Costa Rica – Cyprus – Czechia – Denmark – Dominica – Dominican Republic – Ecuador – El Salvador – Estonia – Eswatini – Fiji – Finland – Gambia – Greece – Grenada – Guatemala – Guinea-Bissau – Honduras – Hungary – Indonesia – Ireland – Israel – Laos – Latvia – Lithuania – Luxembourg – Malaysia – Malta – Mauritius – Mexico – Micronesia – Moldova – Mongolia – Mozambique – Namibia – Nicaragua – Niger – Norway – Panama – Paraguay – Peru – Philippines – Poland – Portugal – Saint Kitts and Nevis – Slovakia – Slovenia – Spain – Sri Lanka – Sweden – Tajikistan – Trinidad and Tobago – Turkmenistan – Uganda – United Kingdom – United States – Venezuela – Vietnam – Zimbabwe
Amazon Prime Video Direct:
US – UK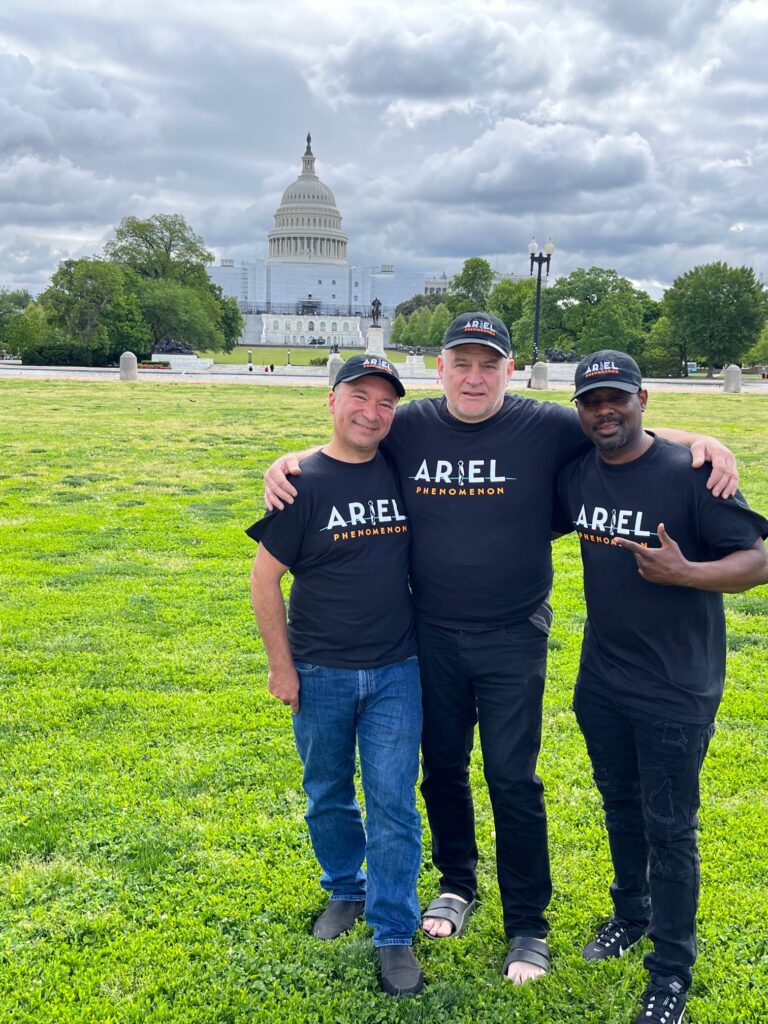 DVDs, Blu-ray Preorders, and Merchandise Available!
DVDs and preorders of Blu-ray disks now available here!
Please note that this first run of DVDs does not have subtitles or closed captions. Blu-ray available for pre-order only, delivery in late January 2023.
Merchandise now available here! T-shirts, caps, hoodies and much more.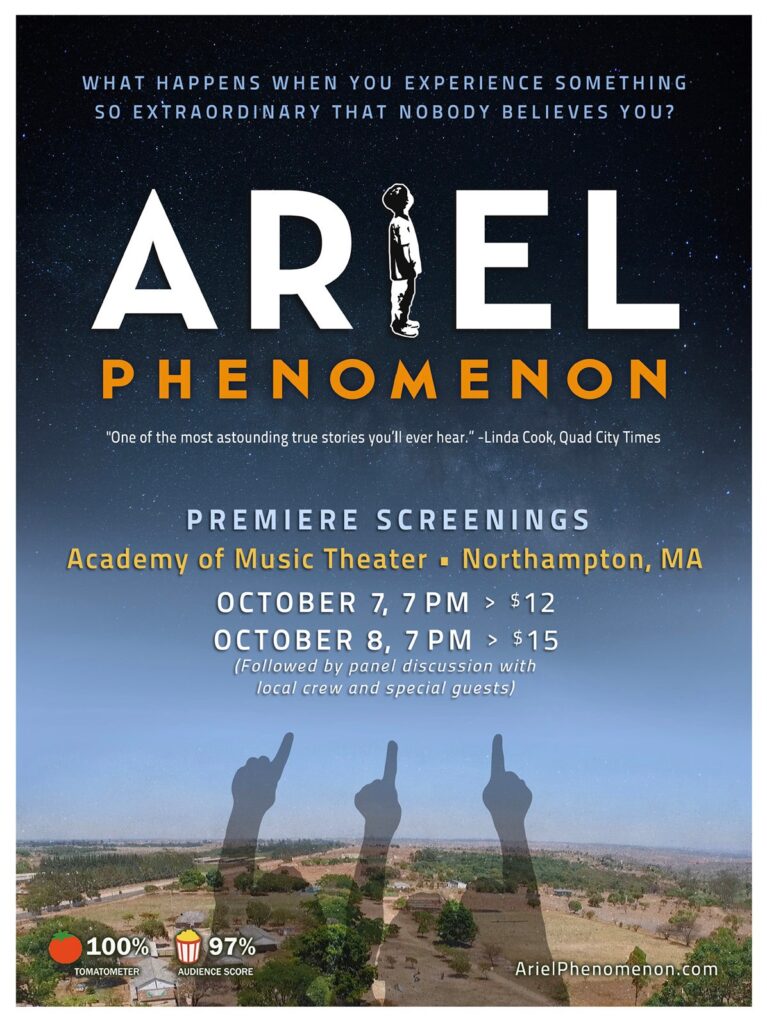 Academy of Music Theater, Northampton, MA